Are you in search of the perfect gift for the book lover in your life? Look no further! In this article, we will explore the art of bookish gift-giving and share Amy's top picks for unique presents that are sure to delight any bibliophile. From literary-inspired accessories to personalized bookplates, we have curated a list of thoughtful and creative gift ideas that will make a lasting impression. So, let's dive in and discover the perfect bookish gift!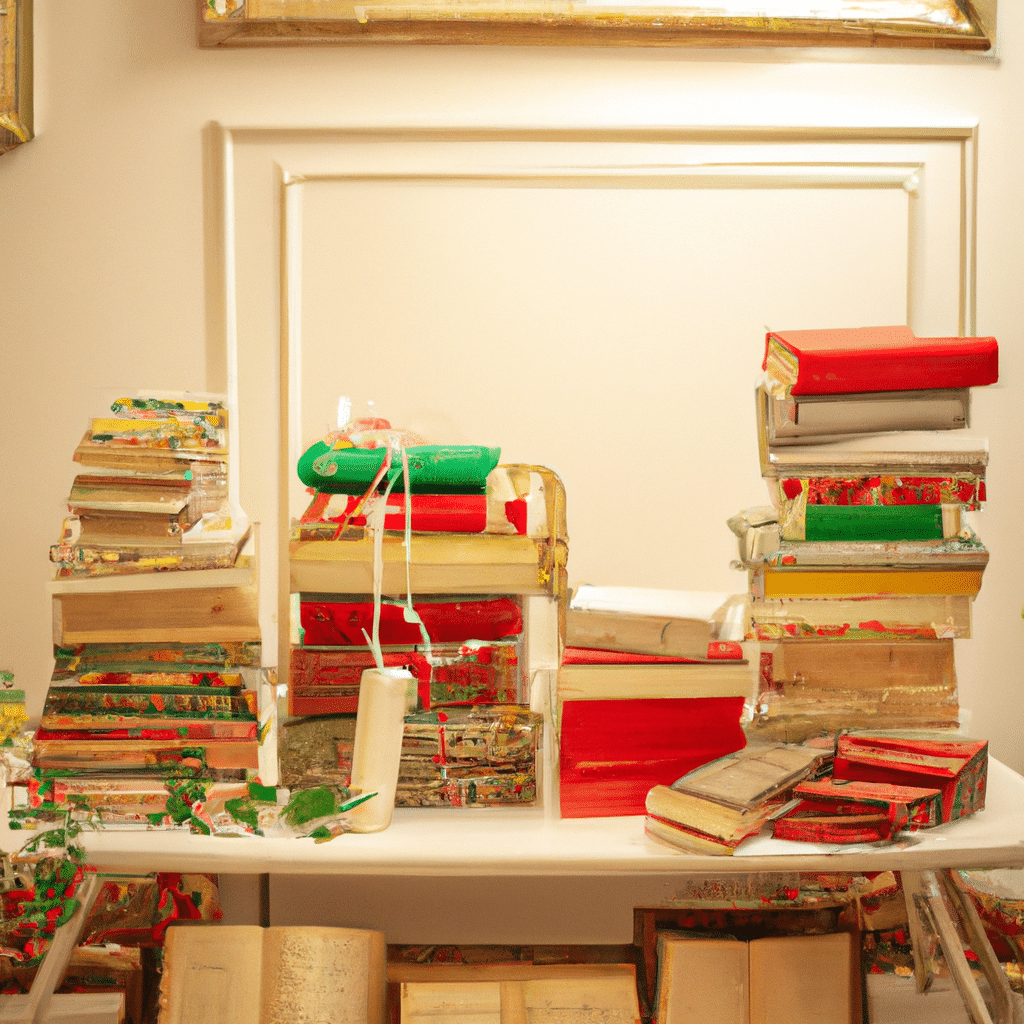 Chapter 1: Literary-Inspired Accessories
Literary-inspired accessories are a wonderful way to celebrate one's love for books while adding a touch of style and elegance. Here are some of Amy's top picks:
1.1 Bookish Tote Bags
A bookish tote bag is not only practical but also a fashion statement. Choose a tote bag featuring quotes from beloved authors or iconic book covers. It's the perfect accessory for carrying books, notebooks, and everyday essentials.
1.2 Literary Jewelry
For a more personal touch, consider gifting literary-themed jewelry. From necklaces engraved with famous literary quotes to bracelets adorned with miniature book charms, there are endless options to choose from. These pieces serve as a constant reminder of the recipient's favorite literary worlds.
1.3 Literary Scarves
Wrap your loved one in the words of their favorite authors with a literary scarf. These scarves often feature excerpts from classic novels or poetry, making them a unique and fashionable accessory. Whether it's a cozy winter scarf or a lightweight silk one, there's a literary scarf for every season.
Chapter 2: Personalized Bookish Gifts
Personalized gifts show that you've put extra thought and effort into finding something truly special. Here are Amy's top picks for personalized bookish presents:
2.1 Custom Bookplates
For avid readers who love to share their books, custom bookplates are a wonderful gift. These personalized labels can be designed with the recipient's name, favorite quote, or even a custom illustration. Bookplates not only add a personal touch to one's library but also make it easier to keep track of borrowed books.
2.2 Literary Engraved Items
Engraved items, such as bookmarks or keychains, offer a unique way to celebrate a book lover's passion. Consider engraving a favorite quote, the recipient's initials, or a symbol from a beloved literary work. These small yet meaningful gifts will be cherished for years to come.
2.3 Personalized Book Embossers
For those who take pride in building their personal library, a personalized book embosser is a perfect choice. These embossers allow book owners to leave their mark on the inside cover of their books, adding a touch of sophistication and personalization to their collection. It's a gift that truly stands out.
Chapter 3: Subscription Boxes for Book Lovers
Subscription boxes have gained popularity in recent years, and there's no shortage of options for bookworms. Here are some subscription boxes that Amy recommends:
3.1 Book of the Month Club
The Book of the Month Club delivers a carefully curated selection of new releases and bestsellers straight to the recipient's doorstep. Each month, subscribers get to choose from a range of titles, ensuring they receive a book they're excited about. It's a gift that keeps on giving long after the initial unwrapping.
3.2 Literary Coffee or Tea Subscription Boxes
For those who enjoy curling up with a good book and a hot beverage, a literary coffee or tea subscription box is a delightful choice. These boxes often include unique blends inspired by famous authors or literary works, along with bookish goodies like bookmarks and literary-themed mugs. It's a cozy and indulgent experience for any book lover.
3.3 Bookish Candle Subscription Boxes
Create a cozy reading atmosphere with bookish candle subscription boxes. Each box contains hand-poured candles inspired by different literary themes or settings. With scents that evoke the ambiance of a library or a favorite book scene, these candles add an extra layer of immersion to the reading experience.
Conclusion
In conclusion, the art of bookish gift-giving is all about finding unique and thoughtful presents that celebrate one's love for literature. Whether it's literary-inspired accessories, personalized gifts, or subscription boxes, there are endless possibilities to explore. By choosing gifts that resonate with the recipient's literary tastes and interests, you can create a memorable and cherished gift that will be treasured for years to come. So, embrace the art of bookish gift-giving and surprise the book lover in your life with a present that truly speaks to their passion.