This has been a pathetic month of reading for me.  With all the holiday busy-ness, plus the fact that we're in the middle of a big household upheaval (new flooring and furniture, which will eventually be good but right now is just really cramping my style 😉 ), I haven't had the time or the disciplined attention needed to do a lot of reading. Here's what I've reviewed since last month's Nightstand:
The Peterkin Papers by Lucretia P. Hale–I really enjoyed this crazy, funny read-aloud of the silly Peterkin family.  I even picked it as one of my top read-alouds of the year!
The Great Trouble by Deborah Hopkinson–I really enjoyed this Dickensian medical mystery/middle grade historical novel and immediately handed it off to Lulu for her enjoyment.
Nurse Matilda:  The Collected Tales by Christianna Brand–This is another top pick read-aloud for me, and I think my girls enjoyed it almost as much as I did!  😉
Pagoo by Holling C. Holling–Yet another read-aloud, this story is the fictional story of a hermit crab, and it's delightful.  I loved it.
Golden Boy by Tara Sullivan–This YA novel might be fiction, but it's about a real-life issue:  African albinos that are persecuted, even hunted, to the death.  I loved it, too. 
The Thirteen Days of Christmas by Jenny Overton–Our last chapter book read-aloud of the year, this very British novel is lots of fun.
The Interrupted Tale by Maryrose Wood–I'm thoroughly enjoying this fourth book in The Incorrigible Children of Ashton Place series, but I'm having a hard time finding time to finish it.  Sigh.
So, I read 2 1/2 novels (all of them JF or YA) myself and read or finished reading a bunch of things to my children.  Everything on the list is good and enjoyable; I just regret not reading a bit more myself.
While I have felt the lack of reading time, what I'm not lacking are booklists.  I've shared quite a few here at Hope Is the Word over the last few days and weeks:
I'm looking forward to January.  History tells me that January is a good time for reading:  we settle back into our routine and we start with a clean slate.  I like that.  Here are a few things on my Nightstand for January:
The new year brings the L.M. Montgomery Reading Challenge at Reading to Know.  This year's reading challenge coincides with the Reading to Know Bookclub–January's pick is The Blue Castle by L.M. Montgomery.  I'm not sure I'm going to read it this time around since I just read it a few (FIVE!  how is this possible?!?) years ago, but I will be picking up where I left off in the Emily series last year, with Emily Climbs and possibly Emily's Quest.

January 1 is a big day because it's the day the Cybils shortlists are announced, and as I have for the past several years, I'll attempt to read as many of the shortlisted titles that I haven't already that I can get my hands on.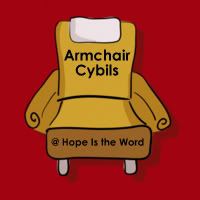 The 2014 ALA award winners will be announced on January 27, so I will be following along at places like Heavy Medal–A Mock Newbery blog and Calling Caldecott, among others, and reading books recommended there as the spirit moves me (and as I can locate them).
Last, but certainly, certainly not least, I am hosting an in-real-life classics bookclub this year, so I will spend part of my January reading our first pick, which is still to be determined, for our first meeting in February.  More on that later.
Let's get this reading party started!