I have two more new picture books to share this week, friends.  I promise I will get back to sharing our chapter book read-alouds soon. 
First up is Olive and the Big Secret by Tor Freeman.  Do you know how some picture books just scream "kid appeal"?  What, may I ask you, screams "kid appeal" more than the title character, Olive, with her paw over her mouth and her eyes shining with mischief on the cover of the book?  The story goes something like this:  Molly has a secret and tells Olive, but she makes Olive promise not to tell.  Olive holds out for two two-page spreads, but finally she can stand it no longer, so she tells Molly's secret to Joe.  Joe tells Matt who tells Lola who tells. . . and so on.  What makes this story so much fun is how realistic it is, despite the fact that all the characters are animals (anthropomorphized ones, but still).  These Richard Scarry-like creatures have the same fits and foibles as humans, and Freeman's illustrations communicate the longing, the surprise, the "I know something you don't know" air so entertainingly well.  The story hums right along until you're at a fever pitch–you want to know the secret.  And then, in a There's a Monster at the End of the This Book sort of ending, you finally find out.  Ahhh.  Steady Eddie read this one to the girls first, so they knew the secret before I did, but that did not dampen their enthusiasm for any of the subsequent re-readings.  Added bonus for them was the hint of schoolyard romance contained in the revealing of the secret.  My girls give this one a Highly Recommended.  (Candlewick, 2012)
Creepy Carrots! by Aaron Reynolds is a fun story that takes something that is decidedly not creepy–carrots–and turns the root vegetable into a veritable menace, at least to one Jasper Rabbit.  At the beginning of the tale, Jasper loves stopping by Crackenhopper Field at least three times daily to eat his fill of the orange vegetable.  Pretty soon, though, Jasper begins to have that creepy feeling that something is following him, and those somethings happen to be orange and carrot-shaped.  Or he thinks they are.  Are the carrots really just figments of Jasper's overactive imagination, or are they real?  Peter Brown's black and white, grey, and orange color scheme lends the perfect mood to this not-too-scary story.  (Yes, it's the same Peter Brown who wrote and illustrated The Curious Garden, which I loved.)  While Crazy Carrots! isn't a personal favorite of mine, my girls got a kick out of it.  Dawn at 5 Minutes for Books really likes it, too, and shared some insight after attending a National Book Festival session in which Peter Brown read the story and provided a running commentary, too.  Check out her review!  (Simon and Schuster, 2012)
Creepy Carrots is a Cybils picture fiction nominee, and Olive and the Big Secret would make a good nominee should any of my readers feel inspired to nominate it. (Hint, hint.) If you're so inclined, go here. 
In other Cybils news, the Armchair Cybils start Monday, October 15.  Are you in?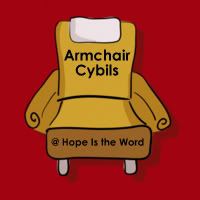 What's in your read aloud basket this week, friends?