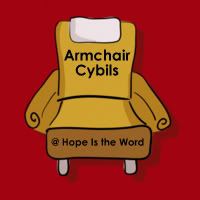 Well, the 2011 Cybils have been announced.   After several months of reading as many nominated titles as I could get my hands on, I hate to admit that it's sort of a let-down for me, especially because I've only read a few of the winners. 
Here's the breakdown:
Fiction Picture Book:  Me. . . Jane by Patrick McDonnell.  I read it and really like.  This one gets double honor since it is also one of this year's Caldecott honor books.
Nonfiction Picture Book:  I Feel Better with a Frog in My Throat by Carlyn Beccia.  I think this is a good pick, one with tons of kid-appeal, if my own children are any indication.  We all enjoyed it. 
Fantasy & Science Fiction (middle grade):  This is the one I'm gladdest about.  The Cheshire Cheese Cat by Carmen Deedy & Randall Wright is one of those books you really want your kids to like because it's such a smart story wrapped up in a charming package.  I think they will; I sure did.  Of course, I love Carmen Deedy how ever I can get her stuff.  🙂
That's it.  That is every one of this year's Cybils winners I've actually read.  My biggest disappointment is that Cousins of Clouds didn't win in the poetry category.  Although the winning title, Requiem:  Poems of the Terezin Ghetto by Paul Janeczo, does sound good, I think I'll stick to the elephant poems with my girls for now.  We enjoyed it so much the first time around.  (In fact, I brought it home from the library last week, just in case we needed to have a celebratory reading of it; I think I'll read it again, just for fun.  🙂  )
For more Cybils inspiration, here are the previous month's link-up posts:
What are your stats?  Are you happy or disappointed with the winners?  Let's chat in the comments, or link up your own reviews and posts (as I'm also doing) below.