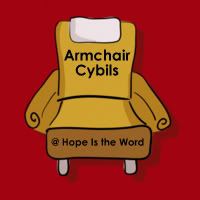 Who else thinks this year is already zooming by?  I can't believe it's time for January's Armchair Cybils link party!  I haven't had the opportunity to read as many Cybils shortlisted titles yet as I would've liked.  This month my contributions are two in number:
I have a few in-progress books that have prevented me from picking up a couple of novels I've acquired to read for this challenge, but I hope to get to them soon!
It won't be long before it's time to make our Cybils winner predictions! Don't forget–the winners will be announced on the Cybils website on February 14.  My next Armchair Cybils post will be on that date to discuss the winners and to link up any other posts we've written about Cybils books.  I hope everyone is having as much fun with this as I am!
In keeping with my tradition of highlighting a Kidlitosphere blog that I've enjoyed reading during the Cybils season, this month I'm simply going to point you back to the Cybils blog, particularly this post, which contains links to book reviews written by panelists about books that didn't make the shortlists but that they loved.  There are an awful lot of great books out there, and it's good when other great titles get some recognition.