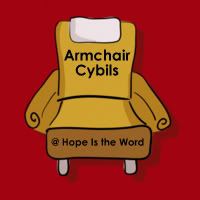 I had no intention of staying up last night to see the new year in, much less to see the posting of the Cybils shortlists at 2 a.m. CST.  However, things have been rather unsettled around here lately, with the holidays and then with yet another round of sickness.  I was up around 3 a.m. anyway, so I couldn't resist peeking at the shortlists, and let me tell you, I was excited!  In fact, I had a hard time going back to sleep, which is certainly an indication that I am indeed a true book nerd at heart, if nothing else is.  😉 
Why was I so excited, you might ask.  First, I was excited because MY NOMINEES were shortlisted in TWO CATEGORIES! 
The poetry shortlist has as its first entry Cousins of Clouds:  Elephant Poems by Tracie Vaughn Zimmer, a book I loved, nominated, and then chose as my predicted shortlist winner.
 The second title I nominated that was shortlisted is Can We Save the Tiger? by Martin Jenkins in the nonfiction picture book category.  While this isn't the one I chose as my predicted winner for the shortlist, I was gratified to note that all three titles that I chose as honorable mentions plus my top pick are on the shortlist!  That's a four-for-seven record, and I didn't have a chance to read the other three books! 
 Another shortlist I was over the moon about is one for the middle grade fantasy and science fiction category, with its inclusion of The Cheshire Cheese Cat by Carmen Agra Deedy and Randall Wright.   My review of it is somewhat lackluster, but I reviewed an ARC (after securing a promised copy from the author herself!) and I was unsure of how to handle my review, since the ARC came with some stipulations about not sharing quotes because it's not yet in its finished state.  At any rate, it's a wonderfully deserving story that I give a Highly Recommended.
 The category I feel I missed the boat the most on is middle grade fiction.  I read almost every novel I was able to get my hands on, but the only title from the shortlist I read and reviewed is The Friendship Doll by Kirby Larson.  This one wasn't one of my top picks for shortlisting, but I did like it. 
The one that comes as absolutely no surprise to me is that Brian Selznick's Wonderstruck was shortlisted in elementary/middle grade graphic novels.
  Perusing the shortlist has piqued my curiosity in this genre. 
So now the fun of locating (or buying!) the shortlisted titles
 to read and review before the winners are announced on February 14 begins! 
  The next Armchair Cybils linky will be on January 15. 
What do you think about the shortlists?  Did your picks make it?  Link up your shortlist posts below, or link up any Cybils reviews that you haven't yet shared. 
Happy new year!